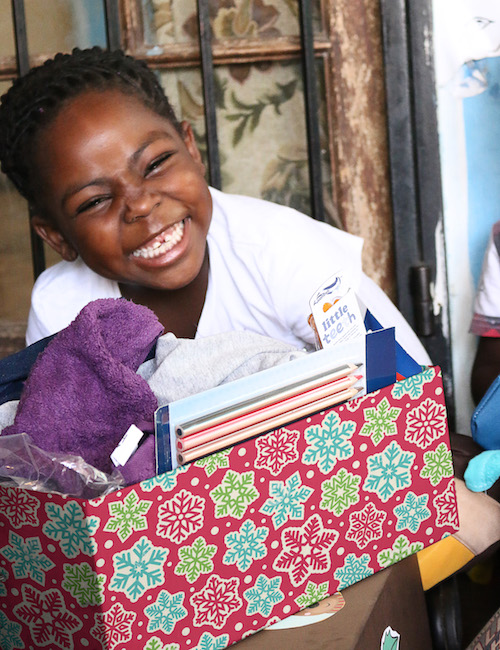 Our theme – #beyondthemillion
Now in its 16th year, South Africa's best-loved children's charity, the Santa Shoebox Project, has Marched To A Million!
The Project exceeded 1 million Shoeboxes in 2020, and has now reached 1 017 741 under-privileged children in total.
2021 sees the launch of #beyondthemillion, with the Project including significant community work in its activities, largely via the SSB Legacy.
From 1 September 2021 you can Pledge a Santa Shoebox containing:
* Toothbrush
* Toothpaste
* Soap
* Facecloth
* School supplies
* Toy
* Sweets
* An outfit of clothing
You are able to purchase a Generic Virtual Santa Shoebox year-round. Your Virtual Santa Shoeboxes are made by teams of volunteers, and allocated to underprivileged children living in remote areas of South Africa. Due to the lack of donors in rural areas, these children would otherwise not receive a Santa Shoebox, and quite possibly no end-of-year gift at all.
Create or update your Supporter Profile by logging in above.
Follow the journey of a Santa Shoebox here.