The Santa Shoebox Project scoops prestigious tech award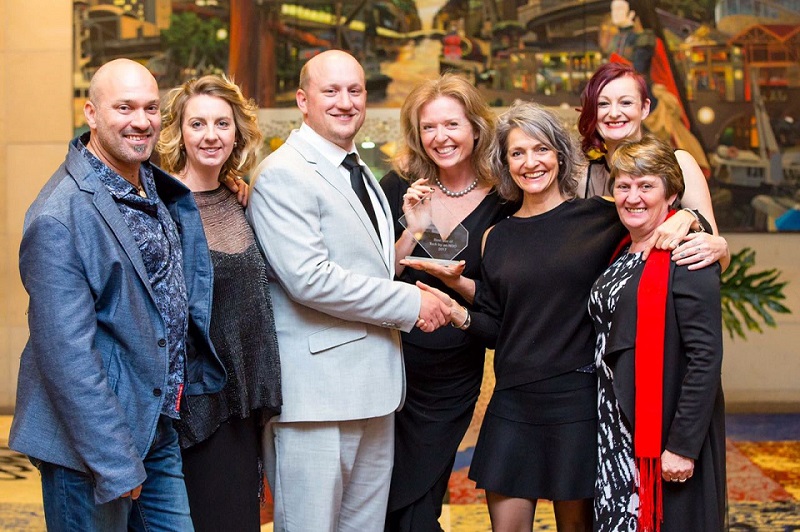 From left Graeme Greyling (CEO Gnet – our system hero),  Fiona Sander (Operations), Kevin Tucker (CEO PriceCheck),
Debbie Zelezniak (COO) , Irené Pieters (CEO), Shelley Finch (Social Media), Lesley Thomas (IT).
Media Release 15 Sept 2017:
South Africa's most-loved children's charity – the Santa Shoebox Project (SSB) has been awarded the 2017 Best Use of Tech by an NGO Award.
The category award forms part of the PriceCheck Tech and E-commerce Awards, which honours outstanding South African businesses, organisations
and individuals in the Ecommerce and technology industries. The public nomination and voting process kicked-off in June and July and a team of judges
considered the final list of nominees and compiled a shortlist in August. The overall winners were announced in Cape Town last night.
"We are ecstatic! This award shows how much our organisation has evolved and that we are not only recognised as pioneers in the tech space,
but that we are leading the way – ensuring that we meet our goal of Marching To A Million children by 2019," says Irené Pieters, SSB CEO.
Pieters says 2017 marks the first year the PriceCheck Tech and E-commerce Awards introduced the NGO category to its list of awards. The public cast
a total of 45 000 votes for the awards. SSB shared the stage with the likes of Takealot, SnapScan, Airbnb and Travelstart.
Earlier this month, the SSB introduced its Virtual Santa Shoebox option aimed at all those with hectic schedules unable to shop for the Santa Shoebox goodies.
The Virtual Santa Shoebox allows donors to pledge for a child by name, select their box contents online and write a personal message to the child. The SSB team will then pack these decorated boxes and deliver them to children around the country. A Virtual Santa Shoebox costs R400 and is part of the organisation's mission to reach one million underprivileged children by 2019.
Login and volunteer today!