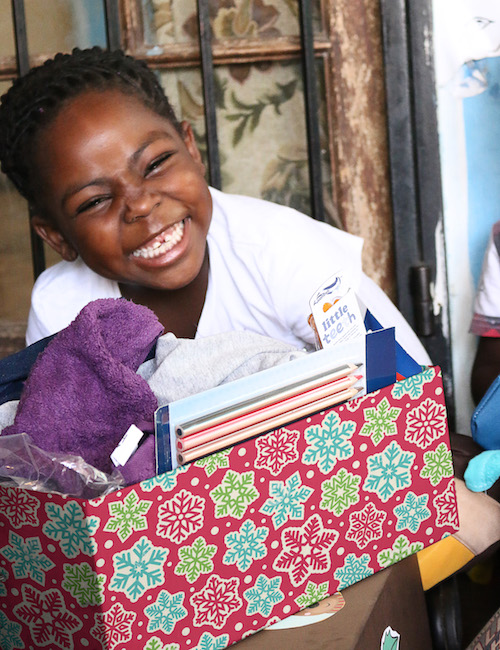 Our theme – "Let's make MAGIC!"
Now in its 14th year, South Africa's best-loved children's charity, the Santa Shoebox Project, is Marching To A Million!
Having exceeded 858 000 Shoeboxes in 2018, SSB will soon reach 1 000 000 under-privileged children.
The excitement will build until the millionth pledge is made for the millionth child, the millionth Shoebox is delivered by a donor to one of the more than 60 Drop Offs around South Africa and Namibia – and handed to the child for whom it was pledged.
Who will that donor be? It could be YOU!
From 1 September 2019 you can Pledge a Santa Shoebox containing:
Toothbrush
Toothpaste
Soap
Facecloth
School supplies
Toy
Sweets
An outfit of clothing

Create or update your Supporter Profile by logging in above.
Follow the journey of a Santa Shoebox here.