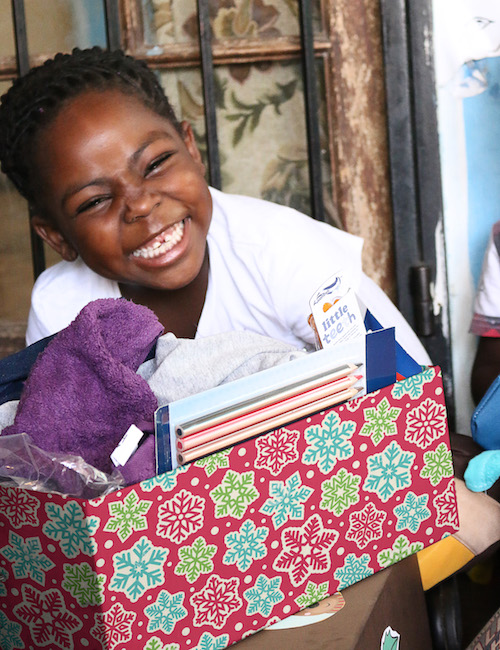 Our theme – "March To A Million"
Now in its 13th year, South Africa's best-loved children's charity, the Santa Shoebox Project, is shaking things up!
Having exceeded 762 000 Shoeboxes in 2017, SSB is marching to reach 1 000 000 under-privileged children by 2019.
What this means is that the number of Shoeboxes required each year will be increasing to 110 000 in 2017, 115 000 in 2018 and 125 000 in 2019.
The excitement will build until the millionth pledge is made for the millionth child, the millionth Shoebox is delivered by a donor to one of the more than 60 Drop Offs around South Africa and Namibia – and handed to the child for whom it was pledged.
Who will that donor be? It could be YOU!
From 1 August 2018 you can Pledge a Santa Shoebox containing:
Toothbrush
Toothpaste
Soap
Facecloth
School supplies
Toy
Sweets
and an Outfit of clothing
Follow the journey of a Santa Shoebox here.