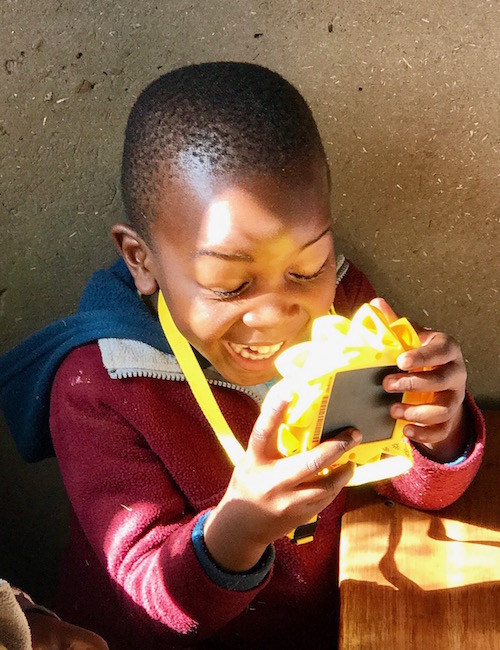 The Little Sun solar lamp has been such a success that it will be available again this year.
This compact solar powered lamp provides more than 10 hours of light at the dimmest setting or 4 hours at the brightest setting after charging for only 5 hours.
A Little Sun means –

 walking to and from school safely in the dark

 more time to read, draw, play and do homework

 and no more breathing harmful emissions from non-sustainable light sources.
The child's family will also benefit, saving on lighting expenses and enjoying more quality time together in the evenings with safe, beautiful light.
This item becomes available during October or as soon as a Drop Off becomes fully pledged.
For every one Little Sun purchased, Santa Shoebox receives an additional one for free.
Little Suns are delivered during the second quarter of the following year.